Server RockRagnarok
Based on Korean and Japanese Ragnarok Online with Summoner and Alternative Clothes
Basic Informations
Episode 16.1 (Banket Of Heroes)
Base & Job: 15x *
Quest: 15x
Item Drop: 5x
Card Drop: 0.1% *
MvP: 5x
Card MvP: 0.01%
Max. Level: 99/70 Transclasses, 175/60 3rd jobs e Expanded.
Max. ASPD: 193
Max. Status: 99 Transclasses, 130 3rd jobs, 130 Summoner/Rebellion/Kagerou and Rebellion
* Variations may occur according to the weekly events
Customizations RockRagnarok
Max. Party Share Limit: 35 Levels
Custom NPC: Various visuals according to official Malangdo kRO
NPC Utilities: Including exclusive consumables etc
Game Coins: (Golden Coin) Acquired at events. Can be used in exchange for consumables, quests and events
Castle Rotation WoE 1.0/ 2.0/ TE
PvP in DeathMatch mode with Ranking
MvP Awarded fortnightly ranking
Daily Award: Consumables / utilities and Coins
Unique and Special Color Palettes with New Alternative Clothing
Automatic events with the @event command
Super Kafra RagnaRok with Exclusive Services
Eden quests up to 175 and Hunters Gramps
Drop Penalty Table and Renewal Experience Removed
Commands: whosell, whobuy, charinfo, cd, ii2, rms, rates, refresh, autotrade, mobinfo, iteminfo, help, homtalk, noks, pettalk, reject, autoloottype, go, alootid, time, channel, showexp, changegm, showdelay, accept, whereis, whodrops, leave, showzeny, hominfo, invite, commands, jailtime, autoloot, homstats, duel, pvp, rankpvp, refreshpvp, rankmvp, point.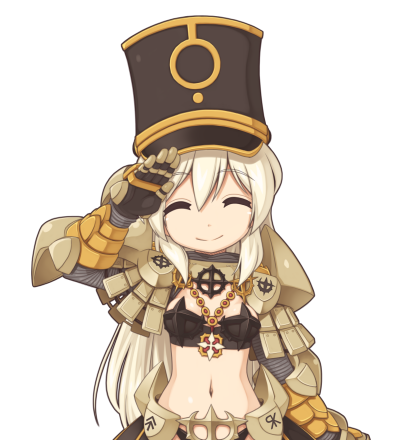 Renewal 2.0
Level Penalty / Drop: Off
Completely based on kRO / jRO 2017, no editing of iRO merged formulas or baselines for example
ASPD based on kRO penalties, following iRO template
Constant review by testers and staff about formulas and updates
Most instances implemented and / or in continuous development
Exclusivity
Consumable Emblems (Used in BG, WoE, and PvP)
Completely balanced and constantly changing Quests and Rops
Custom Items: No
New instances released very often
Staff active and in constant communication with the players
Own instances and Quests to improve your experience
Alternative clothes constantly updated and with own coloration
Access to free teleports through the Warp Agent
VIP equal to Donate and Vote Points
Diverse commands and constantly creating new options. Spriters / Designers / Developers / Ownoners and Eventers themselves.
Community active and in constant dialogue through the Forum, Game and / or Discord: (https://discord.gg/Fb9HheA)
Permanent event with daily prizes, all the information will be inside the game
NPCs Base
Class Master
Utilities (Strawberry etc)
Automatic systems (@autoloot / #global / #trade etc)
Healer
Refiner showing chance for success
Carrier Cave / Fields / Cities / Instances and Spot Level
Card Remover
Reset Status e Skills
Specialist Stylist
Telma (BG Only Consumables)
Reno (Eden Crystals)
Gramps 85 ~ 175 (Eden Groups)
Safe to 7/10 Certificates (Eden Groups)
Official Implements
Episode 16.1 Banquet Of Heroes (Under Development)
3rd Classes: Available / Functional
Rebellion updated / Kagerou / Oboro, Summoner: Available / Functional
Quests Mora, Enchantments / Quests Malangdo, Eclage Quests, Lasagna Quests, among others
Monster Champion System
Clan System and Daily Clan Quests
Available Instances/Quest
Air Fortress/ Charleston Crisis/ Sarah and Fenrir/ Airship Assault/ Nightmarish Jitterbug/ Bios Island/ Nightmare Toy Factory/ Infinity Space/ Devil's Tower/ Ghost Palace/ Faceworm's Nest/ Old Glast Heim/Nightmare/ Endless Tower/ Bakonawa Lake/ Hazy Forest/ Nightmare Clock Tower/ Nightmare Glast Heim/ Nightmare Pyramids/ Wave mode/ Sara's Memory/ Morse's Cave/ Temple of Demon God/ Geffen Magic Tournament/ The Last Room and others!